We are hiring
Web Developers
.net Developers
Web Designers
Tech Sales Consultants
post your resume to careers@webkraftsolutions.com
Media Support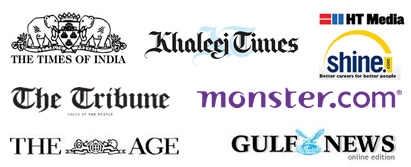 Webkrafts is a place with infinite opportunities for innovation and challenges that will give wings to your career. The work culture is built on openness, respect and trust between employees; so that there is empowerment at the work place.
We believe in new talent and aggressive approach with never-give-up attitude this helps to push each one of us towards providing excellent service to our customers.
So, if you are looking at a rewarding job that brings a smile not just to you but the people around you, then you'll fit right in.
Recruitment Process
Tete-a-tete with Webkrafts Interface or Recruiter to understand role, organization, culture.
Level 1– Self Recruit: Candidate to check for role-fit, culture-fit and organization-fit factors to keep in mind his / her career aspiration and value systems etc..
Level 2 – Technical Assessments in form of short project..
Level 3– Personal Interviewing with Vertical Head..
Level 4 – One round of HR interview to check person-organization fit..