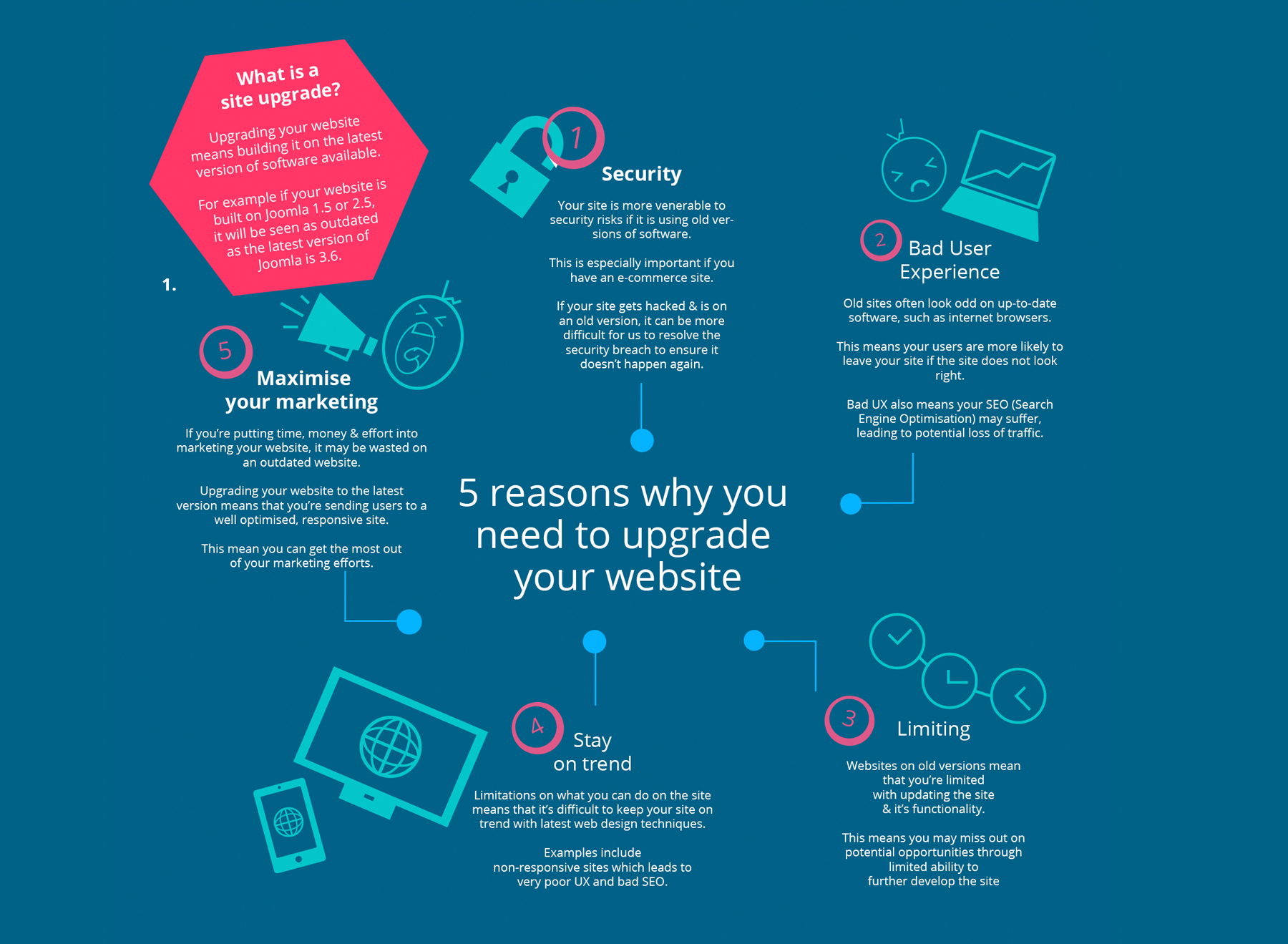 Why you need a website Upgrade?
1. Does it Reflects Your Brand?
This one should be straightforward. Your website promotes you 24/7 in the online world. If you've rebranded recently, if your photography style and aesthetics have changed and evolved throughout the past seasons – your website should reflect and advocate that change. Otherwise, you may be attracting the wrong type of clients, that are after your old type of work. Which brings us to reason #2.


2. You're Not Getting the Right Clients
If you are not getting inquiries from the type of clients you want to work with, you are not positioning yourself correctly on the market. One golden rule is to curate your work. Check the content and galleries you show on your website, remove the type of work you don't want to do in the future (i.e. family, portrait, editorial, etc). Carefully select your best, fresh images (the type of projects you want to do more) and include them on your homepage, in your main slider. This will immediately filter out the inquiries which are not a good fit for you. Make sure all your content is consistent, including colors, fonts, icons, etc.


3. Outdated Technologies?
This one affects your visitors' experience on your website. "Old school is cool" does not apply when it comes to functionality. The Internet and digital world is constantly changing and evolving. Web standards shift each year, dictating new tools and technologies for building a good website. Your potential clients' preferences and tastes shift even faster. What was trendy yesterday, may not be tomorrow. If you want to get ahead of competition, stand out and be memorable, you need to be agile with your approach and website.

Therefore, if you've built your website over 2 years ago, most likely it's far behind in terms of looks and functionality. It probably has outdated code that can slow down its loading speed or they way it responds on different devices (if it's mobile friendly at all). It might also not be compatible with some of the latest popular browsers. And technology wise, I promise you since 2-3 years ago, most website and theme providers have significantly improved their platforms and offer better tools for you to build and manage your website.

Bottom line here – start looking for website design inspiration and a fresh template.


4. Does Your Website Load Slow?
Aim for a loading time under 5 seconds. If you're not sure how quickly your site loads, use tools like Pingdom or GTmetrix to check how long it take for your site to load, and which files are the troublemakers. Poor results could mean you have some work to do. Slow loading could be caused for a number of reasons: heavy unoptimized images, underpowered hosting and even an old, poorly performing theme.


5. Is Your Website Bounce Rate is High?
This is extremely important. If you've been pouring your heart and time into SEO and a marketing strategy, bringing a lot of traffic to your website, but the second they access your homepage (or any other page), they bounce right off of it – you have a problem. You're losing leads and potential clients. A high bounce rate indicates that you're doing something wrong, either with content, with the navigation or overall look and feel on your website. On average, a bounce rate between 40-60% is considered to be OK (this varies depending on your industry).

You can check your bounce rate, by checking Google Analytics. Login and go to Acquisition >> Overview tab. If it doesn't help, it's time for a website redesign, and we do suggest seeking some expert advice in UX and UI.


6. Is the website Secure Enough?
To be honest, new or old, any website can be hacked. The experience is stressful and painful, especially when you lose information, or/and have to build everything from scratch. However, older websites rely on older technology, therefore chances of security breach are higher. Make sure your theme is updated a.


7. What About SEO?
Firstly, let's start with the basics. Do you have a blog? You should, as it's a powerful marketing tool to drive more traffic and users your way, through keywords (assuming that you invest into a proper SEO and keyword strategy), internal links and back links. Secondly, know that search engines love fresh content. Every time you make an update to your site, Google and other search engines crawl and index your pages, thus your site ranking gets recalculated. If you keep your content updated, you increase your chances of getting noticed. Pair that with a brand new, kickass website, and you're guaranteed more attention, social shares and inquiries.


8. Do I need Call to Actions?
Of course you do. And it's not just a button added here and there. It has to be placed strategically, exactly when you've managed to get your user's attention and curiosity for more. The idea is to guide your site visitors through your content to your Best Work gallery, then the contact form. If you're current website is limited in CTAs (Call to Actions) and doesn't allow much customization – it's time to get something more flexible and powerful for your sales funnel and business growth. For example, take a look at all the buttons, quick links, CTAs (let's stay connected, subscribe to newsletter, etc) spread out across the homepage of Porto. It just feels natural to click through, explore more galleries and latest posts, right?


9. Are We Mobile Friendly?
I sure hope this is not the case, but if you still don't have a mobile friendly website – get a new theme NOW! Even if you do have a responsive or adaptive design, you still need to keep up with the latest trends. Newer themes include modern css code which allows your site to adapt nicely to any device. They also allow you to hide certain page blocks for mobile, for a faster loading speed and nicer user experience.

With Webkrafts, you can also choose how your images look in a slideshow on mobile, so it doesn't get cropped weirdly due to a smaller screen display. You'll be surprised how many possibilities have come to life since your last website revamp.


How we can help
The point of this article was not to convince you to update your website just for the sake of changing. While a website redesign is an important and demanding process, which requires some time and effort – think about the reason you got a website in the first place. It exists to promote your work, help customers get to know you as a brand and creative personality, as well as get them excited to work with you!

We put much thought and expertise into each of our products, to create beautiful and powerful tools to help you build a website worthy of your work and vision. Be that themes, custom website designs, plugins, setups or SEO services – we want you to succeed! And we are here to help and guide you through the process. Give us a call or send us an email and we'll help you get the most out of your website and branding.

Also, WhatsApp "NEWSITE2018″ to 8872119922 to get 30% OFF! Offer ends soon.